JH Stålindustri – stainless steel tanks and vessels
Since 1990, JH Stålindustri has been a competent and quality conscious provider of stainless steel tanks as pressure tanks, pressureless tanks and silo tanks. The sizes differ from 10L tanks to 150.000L silo tanks. Our clients are represented from the different industries such as chemical, dairy and pharmaceutical industry.
Equipment for the Liquid Process Industry
Stainless steel  tanks and vessels for all industries
A craftsmanship
Stainless steel tank and vessel manufacturing is primarily a craft, in which each craftsman has considerable influence on the final product. Our craftsmen are professionally trained and have extensive experience in stainless steel.
Throughout the production phase, we constantly check for positions, welding quality and especially on certificates to always have full traceability of the product.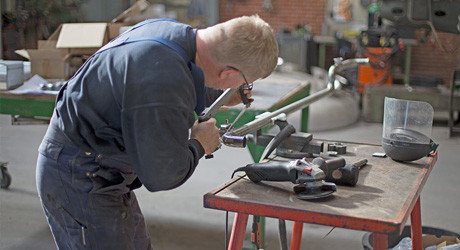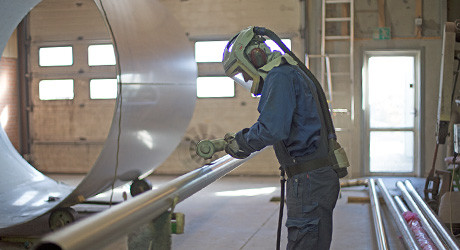 Certified welders
All welders at JH Stålindustri are certified, and we have welding procedures for several stainless steel grades including duplex. Pressure tanks are designed and calculated in accordance with PED EN 13445.
Based on the knowledge that we gained over the years, by working in stainless steel tank and vessels, has given us the understanding to develop our own products. Our products include Rotapro scraped surface heat exchanger, process units and agitators.