JH Stålindustri stainless steel tank
JH Stålindustri has been a reliable and high-quality supplier of stainless-steel tanks since 1990.  From the beginning, our customers have counted on us to supply them with pressure vessels, and storage tanks to fit their unique needs.
Equipment for the process industry
Our Signature Craftsmanship
The manufacturing of tanks and vessels is a unique process in which the craftsman has a major influence on the final product. It is almost like art mixed with science. Our craftsmen are professionally educated and are regarded as being in the upper echelon of the industry, each with years of experience working with stainless-steel.
More importantly, we oversee every aspect of production. From the products used, to the quality of the welding and up to the finished product. Last and not least, we provide product certificates with every order, so customers always have full insight on the creation of their product.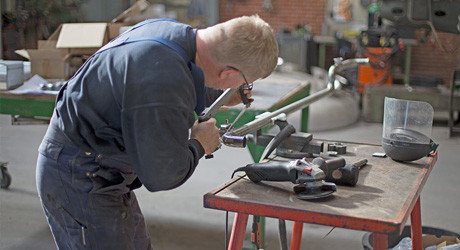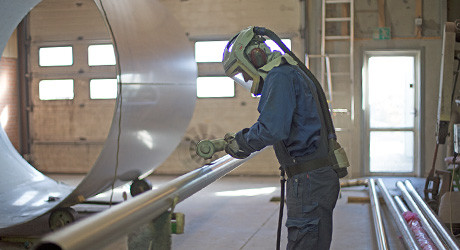 Premier Welding Capabilities
Being a welder at JH Stålindustri is a coveted position which demands that our employees meet the highest certification and testing levels. Furthermore, we follow the highest standards for welding procedures. For instance, pressures tanks are designed and estimated after PED EN 13445 standards.
Our experience and knowledge within the stainless-steel industry have given us the confidence and insight we need to develop our own products. Some of our popular products are the Rotapro Scraped Surface Heat Exchanger as well as tanks with agitators for high viscosity products.